October 15 — December 15, 2011
Collaboration with TV channel "Dozhd" ("TV Channel Rain")
Within three months, from October 15th to December 15th in the program "Nastroenie na Dozhde ("Mood on the TV Channel Rain") which is about the events, people, words that changed the world, were displayed the works of video artists. The program included works by: Francois Vogel (France), Gerben Kruk (NL), Chihcheng Peng (USA), Aleksandar Spasoski (Macedonia, Germany), Ana Husman (Croatia), Kurt D'Haeseleer (NL), Arev Manoukian (Canada), Ilya Korobkov (Russia), Robert Arnold (USA), Tony Hill (Great Britain), Mare Tralla (Estonia, Great Britain).
---
François Vogel
François Vogel is a French photographer and filmmaker, born 1971. Until 1993 he studied in the video department of the fine arts faculty at the EcoleNationaleSupérieure des Arts Décoratifs (ENSAD) while taking courses in Applied Computer Programming at the Conservatoire National des Arts etMétiers. 1994-95 editor and cartoon animator for the Fearless Studio, Paris. 1995-96 studied at the Atelier d'Images et d'Informatique de l'ENSAD, 2D and 3D animation specialist at Mikros image (Paris) in 1996. His artistic work with the medium video, begun in 1991, has gradually evolved into an experimentation crossing borders between video, animation and photography.
Fauxplafond
1999, 5'30"
During the night of a full moon, a couple can't get to sleep. A series of domestic incidents will propel the man and woman into a curious trip to the moon. A real or virtual trip... Only the spectator will be able to tell.
---
Gerben Kruk
Dutch photographer and video artist. He is the co-founder and co-curator of the gallery The Petersburg Project Space (2008-2010 biennium). He participated in numerous exhibitions and festivals, including: European media art festival, Osnabruck; Impakt festival, Utrecht, Netherlands; Montevideo, Amsterdam. His work has shown in various television projects in USA and Netherlands. He has a lot of prizes: De One Minute Award in category Videographics (2003), First prize White Waters (Amsterdam, 2002) and others.
Overdrive
2003, 1'12"
Video reveals the use of the landscape and it explores the mechanics of the video and the medium simultaneously.
---
Chihcheng Peng
Lives and works in New York, USA. Graduated from the Film/Video/Performance program of the California College of the Arts in Oakland/San Francisco. His undergraduate studies were done at the University of California at Davis. His videos have screened in dozens of festivals and venues, including Siggraph, The Clermont-Ferrand International Short Film Festival, The Ann Arbor Film Festival, SFIAAFF, The Pacific Film Archive, SF Cinematheque, and Resfest. Chihcheng grew up in Los Alamos, New Mexico, birthplace of the atomic bomb.
Whizeewhig
2002, 4'00"
A brisk jaunt around downtown San Francisco reveals aт urban architecture life into motion. A playful examination of how the city works.
---
Aleksandar Spasoski
Aleksandar is representative of the European multimedia artists with specialty on the area of "new media art". He is active in the sphere of: video, installations, painting and music. In 1997 he graduated from the Skopje University of Art. In 2008 he graduated at the Munich Academy of Multimedia Art. He actively participated on most principal festivals for art film and video and among others with his video "Voyeur" he placed himself in the anthology titled "Transitland: Video art from central and eastern Europe" 1989-2000, he was selected in competition for German national nomination for best movie in 2009 and has participated on one of the most prominent festival for short experimental film in Oberhausen, Germany.
Voyeur
2007/08, 5'00"
Spasoski makes use of existent film material and increases its effect by adding his own sequences and re-composing them anew. Out of his personal experience, he thereby shows scenes of someone wandering the nightly streets of alien cities and gazing into stranger's windows, into stranger's lives. We receive impressions of unfamiliar scenes, unhurriedly changing, almost strolling, at the steady pace of a pedestrian, whose echo of steps becomes our own.
---
Ana Husman
Born in Zagreb in 1977. Studied multimedia and art education department graduating in 2002 from the Academy of Fine Arts Zagreb, Croatia where she now works at the Department for animated film and new media. She exhibits regularly at solo and group exhibitions, and her films have been screened at many international film festivals and received a number of awards.
Lunch
2008, 17'20"
Ironic examination of the books of etiquette and customs of eating and drinking, as communal eating is the central site of showing others our breading and finesse.
---
Kurt D'Haeseleer
Since 2010 Kurt D'Haeseleer is artistic director of de WERKTANK, a small-scale production house for media art in Bierbeek that offers new media artists the opportunity to work in professional circumstances. D'Haeseleer is a video artist himself and produces (interactive) installations. These have been part of international festivals and shows in Rotterdam, Tokyo, Montreal, Paris, Berlin. D'Haeseleer is concerned with visualising and symbolising the dynamics of informational data traffic in times of glass fibre cables, computers and modems. In his work he investigates the bodily and urban impact of speed and translates the omnipresence of media into meta-images. He frequently makes use of special effects, creating a pixel drama or soap, situated on the section between painting, videoclip, cinema and performance.
Besides making his own performances, D'Haeseleer regularly works as a video designer in theatre, dance and opera.
Fossilization
2005, 9'01"
The traditional idea of soundtracks as translation and extension of moving images was reversed for the occasion: five video makers were requested to produce a work based on a composition by David Shea. Each individual filmmaker could draw out his own trajectory throughout the various musical layers. D'Haeseleer merged sound with image into an immersive panorama of fossilised shapes and traces. Images were distorted, layered and shaped into an apocalyptic spectacle in which vaguely recognisable shades and objects seem to be sucked up, into a parallel world.
---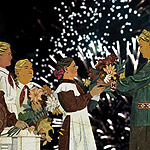 Ilya Korobkov
Born in 1970. Lives in Moscow. Videoartist, independent publisher and lecturer in the Moscow's Rodchenko School of Photography and Multimedia. Member of independent group of video artists called VIDIOT, producer and publisher of the videomagazine with the same name.
To joy
2009, 5'50"
The artist draws a parallel between the struggle of the Soviet people for a new equitable world, where all people are brothers, and the new united Europe - the community of responsible citizens that create and propagate human values. It's no accident that the "Ode to Joy" was chosen as the anthem of united Europe. It's a fragment of Beethoven's Ninth Symphony. And it was inspired by the ode by Friedrich Schiller, which glorify brotherhood and unity of people.
---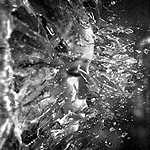 Arev Manoukian
Raised in a family of artists and engineers in Montreal, Arev Manoukian plays with art and technology to tell stories in ways that challenge his imagination. After studying film in Toronto, Arev soon began directing music videos for local bands which went to air on Much Music. Lately, he has directed interactive jobs for clients such as Mazda, Axe, Wrigley Gum, 20th Century Fox and the NFL. Arev directed Nokia's interactive commercial "The Passenger", a Cannes Cyber Lions and One Show finalist.
Nuit Blanche
2009, 4'41"
Nuit Blanche explores a fleeting moment between two strangers, revealing their brief connection in a hyper real fantasy.
---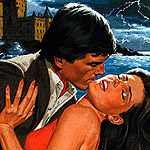 Robert Arnold
Robert was born in 1954 in New Jersey, USA, and lives in Boston where he teaches film at Boston University. He obtained a BFA in Sculpture from the University of Illinois in 1977, an MA from the University of Iowa in 1980 and a PhD in Film Studies from the University of Iowa in 1994. His works have been widely exhibited and he has received numerous awards, including the Best Animated/Experiment Film, Boston Underground Film Festival (2002); Grand Prix, Video forms International Video & Multimedia Festival, France (2000); Best Experimental Film, Uppsala International Short Film Festival, Sweden (1999).
The Morphology of Desire
1998, 5'45"
Video explores romantic love in popular culture illustrated on the covers of dime-store, romance novels.
---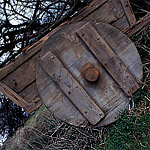 Tony Hill
Born in London in 1946, studied Architecture and Sculpture. He taught film and video from 1982 until 2002 at the University of Derby becoming Professor of Film and has been teaching at Plymouth College of Art since 2004. Tony makes experimental short films that are somewhere between sculpture and cinema. He also works with installations, photography and sound. He has presented his work at many Art Galleries and in Film Festivals worldwide.
He's the winner of the DeutscherVideokunstpreis 1993 & the Audience Prize at Chateauroux with the film "A Short History of the Wheel". Also video was broadcasted in Germany, Finland, Holland, Australia, France, Spain and the UK. Screened at many festivals worldwide.
A Short History of the Wheel
1992, 1'00"
An exercise in visual relativity in the form of a journey through space and time with the wheel. Starting with a primitive hand-drawn cart and moving through horsepower and machine age tractor and car to the ultimate wheeled transport, the bicycle.
---
Mare Tralla, aka Disgusting Girl (Estonia, Great Britain)
Estonia-born artist who currently lives and works in London and Tallinn. Presently, she is the Head of the E-media Center at the Estonian Academy of Arts. She co-curated Private Views, a touring exhibition of Estonian and British contemporary art and was a coeditor of an accompanying academic book.
Feltboots
2000, 3'10''
The starting point to this art work is an anecdote from the artist's childhood: "Why do Russians wear feltboots? To silently sneak pass the Americans". In the video, the artist herself dressed in felt boots and stereotypical Russian scarf is trying to literally perform such an action - quietly and unnoticeably to take over the American citizens walking on the city streets in Ohio. She is very successful in silently sneaking past the Americans, no one pays any attention. Eastern-Europeans have arrived, but it doesn't make any difference, briefly they occupy the space of aliens, before conforming to the Western/American ideal.