| | | |
| --- | --- | --- |
| Moscow Department of Culture | MANEGE. Museum and Exhibition Complex | With support: |

Open school MANEGE/MediaArtLab is an innovative project for Russia to prepare new generation of contemporary artists and curators as well as sophisticated spectators able to feel and understand the art deeply. The backbone of the education is a cross-disciplinary approach with practical, exploratory nature.
School departments and programs:
Open lectures «A vision of the future»
Faculty 2013-2015. Subject: «Visual experiment»
«MediaArtClub» and Mediatheque
Open school MANEGE/MediaArtLab is a kind of laboratory, flexible structure, which comprises intensive theoretical and practical work with up-to-date ideas, issues, and projects in the field of modern media culture.
The work of the faculty is organized around some topic divergent for each group of students. The major of educational and research work will be visual, performative, and audio practices as well as projects at the junction of science and art. Thus, Open school MANEGE/MediaArtLab 2013-2014, called «Visual experiment», is devoted to the subject of moving image and new visuality. We are planning to create an institution providing young artists with the possibility to study the whole variety of progressive technologies and to capture the most important tendencies.
Our main goal is to introduce theoretical, technological, and conceptual base in the field of contemporary visual and media culture. This knowledge can be applied by students during the preparation of their personal or group projects.
The main part of the education is realization of students' projects with its intervention into city life, mass media, and the Internet, as well as inclusion into exhibition projects by Museum of screen culture MediaArtLab and other Russian and foreign institutions.
For additional info please contact:
[email protected]
Website:
mediaartlab.ru/school
International Symposium Pro&Contra of Media Culture
More than 10 years International Symposium Pro&Contra of Media Culture sets as its main object discovering of connections between art, science, politics, economics, technologies, design and architecture. Also we present the most interesting works at the border of contemporary art and social practices, science, digital art and design, performance and software engineering, animation and media architecture. Each year we select different subjects, projects, artistic strategies and tools to be analyzed in great variety of formats including theoretical discussions, innovation projects presentation and review, competitions of young artists' pieces, movie and video screenings of festival programs, premiere screenings, etc.

Author of the project: Olga Shishko
Curators of the thematic blocks:
Ekaterina Bobrinskaya for Visual Arts
Eugenia Shermeneva for Theatre
Milena Musina for Cinema
Andrei Smirnov for Music
Irina Korobina for Architecture
Dmitriy Karpov for Literature.
First semester: April to June 2014
Second semester: September to December 2014
Venue: Central exhibition hall Manege
Coordinators: Anna Buali, Julia Grachikova, Elena Klabukova, Olga Lukyanova, Elena Rumyantseva.
The ability to change, mutate and combine is the specific characteristic of the XXth century art. The world is changing at a constantly growing pace and art develops even faster at times. It seems as if not only spectators but also professionals not always can follow the emergence of art's new forms. As of now, digital media stopped simply representing reality, instead they generate reality on their own, and create new relationships between artists, their toolkits and spectators.
The tendency for continuous change had begun with the experiments of various avant-garde artists and artistic movements in the early XXth century. Those ideas gain new meanings in our time. Tatlin, Malevich, Kruchenykh, Rodchenko, and other representatives of the Russian Avant-Garde inspire fresh ideas in the new technological reality. Breaking of borders, combination of different forms of arts, and utopian dreams of thoroughly new artistic practices determine the program of the "Projections of the Avant-Garde" educational cycle.
Schedule of the program "Projections of the Avant-Garde"

Organizer: MEA Manege
Co-organizer: Centre for Art and Culture MediaArtLab
With support: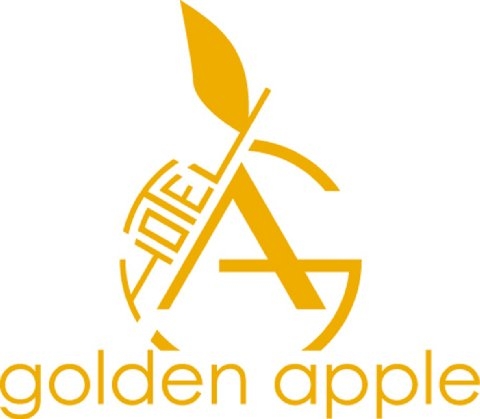 Conference
«Media Library: a new educational centre, museum collection and digital archive»
29 — 30 November 2012
Place The Central Manege, Media Gallery,2-nd Floor
Support by The French Embassy and the French Institute, the Embassy of Finland, the Polish Cultural Centre, the British Council, Mondrian Foundation, Holiday Inn Lesnaya, National Cenre for Contemporary Arts (NCCA), Moscow Museum of Modern Art (MMOMA), the Buro Tolpin Peter Architects
Participants
Etienne Sandrin — the Pompidou Centre (France), Perttu Rastas — the KIASMA Museum of Contemporary Art (Finland), Piotr Kraevsky — WRO Art Center (Poland), Mike Sperlinger — the LUX Centre for film, video and digital arts (UK), Kate Jennings — the TATE (UK), Aleksandra Obuchova — the Garage Centre for Contemporary Culture (Russia), Anna Gor — the National Centre for Contemporary Arts (Russia), Olesia Tyrkina — the State Russian Museum (Russia), Joseph Backstein — Commissioner of the Moscow Biennale of Contemporary Art (Russia), Olga Shishko — the Museum of screen culture MediaArtLab (Russia) and Peter Tolpin of the Buro Tolpin Peter Architects (Russia)
Special Guest Film director and Artist — Peter Greenaway (UK — Netherlands)
The issues in focus
The conference will bring into focus various questions connected to formation and use of media libraries as new centres for education, digital arrchives' storage, video and digital artworks collection.
Subjects:
Subject 1: Media Library as a public space and a new education centre
Subject 2: Museum collections and the future of digital archives

Aims:
articulate the concept of a Media Library and its functions in the worldwide context and specifically in Russia
define the demands of various user types and how to work with them
present the Screen Culture Meseum (MediaArtLab) Media Library
explore the problem of media art acquiring a value status under the current conditions of information overprodfucation
outline the forms of digital collections and archives' existence today, define their future development
define methods of preservation for media art works and policies of their further representation
discuss problems of media art cataloging — its main approaches today and in the future, new specialists skills demanded from staff, as well as technical requirements and other specifics
Language of presentations:
Presentations may be made in English or Russian.
Problematic
The importance of media culture and media art presentation is imposed by the fact that they are often most finely and sensitively attuned to the state of contemporary society and contemporary culture. Unfortunately, not all exhibition spaces and museums (major Western media centres excluded) posess the necessary facilities and resources or methods of working with media art. Since 1990's media libraries and virtual collections presented online are its most actual form of presentation both in Europe and Russia. Both forms of presentation of this art form are innovative for Russia.
Today media libraries as the new live centres for education and culture are replacing traditional libraries, that are fast becoming obsolete in the «digital society». At the same time media libraries continue their ancient tradition and are the direct descendants and heirs to libraries' main fuctions. They take over both «analogue» and digital storage funds, constantly adding to their functions with contemporary tools for archival data representation.
The Media Library of the MediaArtLab Screen Culture Museum — a joint project with the Manege Central Exhibition Hall — has been compiled in more than ten years' time — at the moment it has accumulated, archived and annotated more tham 2000 works of media art (http://www.mediaartlab.ru). In 2001 MediaArtLab has organized an international Access to Excess conference where archiving and presentation of media art were thoroughly discussed.

Museum collections and the future of digital archives
Cataloging media art
While creating a database for the MediaArtLab audiovisual archive — an online archive of video art, interactive and web-art projects — we have keenly defined the key problem for this kind of projects. What exactly is to be archived and preserved — a work as a whole, as completely as possible, or its description only, which seems to be a more convenient solution, if the work in question incorporates «real» elements and direct social contact? Or should we preserve a technical copy as an accurate reproduction in a more current technical format? What is to be considered a fair copy? How do we represent media created works in the future?
Contemporary art, especially the part that works with new technologies is an absolutely new cultural phenomenon that differs fundamentally from the traditional ones, mostly in its temporary aspects. Thus expert research of the development of technologies as such is needed, for their modifications bring changes in technical orientation and material aspects of the art itself daily.
What follows is that traditional cataloging of contemporary art, meaning a critical analysis from a historical (temporary) perspective will be made especially difficult in future due to the loss of the object of description — the artwork — itself. It will become anattainable for a critic as the technique of its creation is lost. In this situation the professional work in marking, describing, cataloging and preservation of media art should take place, paradoxically, already at this moment.

Registration + 7 (495) 645 92 72 [email protected]
http://mediaartlab.timepad.ru/event/49541/